Submissions | Flawless Fashion Magazine
Flawless Magazine has supported and promoted over 30,000 creatives' across Europe, Australia, Asia and America. At Flawless we dedicate every scrap of our energy towards supporting the future stars of the fashion, art and design worlds. Competition out there is tough, and we strive to ensure that beautiful creations can survive and flourish. We give that first leg up, that first spark of confidence, to a budding Ricardo Tisci,Alexander McQueen or Ines & Vinoodh. We are passionate hunters of that one raw pearl nestled in a hundred million grains of sand
FLAWLESS FASHION MAGAZINE ACCEPTS AND ARE HAPPY TO RECIEVE SUBMISSIONS RELATED TO  THE FASHION, ART AND DESIGN WORLDS. WE ARE HAPPY TO RECIEVE PHOTOGRAPHY SUBMISSIONS, FASHION EDITORIAL SUBMISSIONS, FASHION PHOTOGRAPHY SUBMISSIONS, BEAUTY PHOTOGRAPHY SUBMISSIONS,FASHION DESIGN SUBMISSION  AND ARTICLES  SUBMISSIONS. We also accept submissions from emerging photographers, bloggers, writers, fashion brands, designers, stylists, hair stylists and makeup artists. If accepted, your work may be featured on our website, magazine or both. All submission guidelines can be found below. We look forward to seeing your work! For how to submit  your photos to Flawless fashion magazine, our photo submission guidelines for  our magazine can be found below.
Full Disclosure: By allowing Flawless Magazine to publish your work, you grant us permission to use your work in any of our publications, websites, marketing material, advertisements, videos and any other mediums or formats used in the creation, dissemination, and monetization of Flawless Magazine content.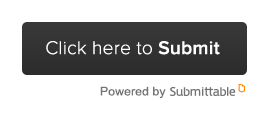 Your submissions should:
Be connected to fashion & beauty.
Not been published in any other magazine before, but we make exceptions if it meets our standard.
keep nudity to an absolute minimum and should be implemented tastefully
We love "Behind the scenes" pictures, videos and fashion films also.
Please read the submission guidelines below carefully!
General Flawless Fashion Magazine Photo submission guidelines:
Submit up to 10 photographs following the guidelines below.
PLEASE be careful not to resubmit images that have already been published in Flawless Magazine.
PLEASE DO NOT write your information or file names in all CAPITAL LETTERS.
PLEASE limit your submission to 10 images, no more (unless we ask for more).
We do like to see variation of outfits, the more the merrier.
Send us your final and complete credits related to the submission; changes of published Editorials/Articles are unfortunately impossible ! The onus is on you to send us the final and correct credits  related to your submission.
All submissions shall come via our Submittable Page; please do not send submissions via e-mail , doing so will further delay your submission!!!
 Team Credit
Include all team credits with your submission, websites of team members are required if they shall be linked, this is important as it allows our users to be able to track you back to your website.
Send all credits in an extra file (.doc, .txt, .pdf), if possible with their website-links.
Include all wardrobe credits for every single photo and number each image that correspond to the outfit. For example  Image 1-Ann Koster / VIVA Models wears Yves Saint Laurent, CHANEL, Emilio Pucci, TOM FORD.
Image 2 Pauline Moulettes / New Madison Paris wears Miu Miu, Stella & Dot, Charlotte Martyr, Sinequanone & Suncoo.
See Below,
Fashion magazine submissions
 Response Time
You are welcome to submit more than one editorial as often as you like via our Submittable page.
Submissions will be based on quality of work and professionalism.
By Submitting your work, you understand that it does not guarantee that you will be featured in our magazine/website.
We receive a lot of submissions and try to review everything and get back to you in a timely manner. Please be patient as  our editor receives 100+ submissions a day. You would be notified  about your submission(s) between 24-73 hours.
 Admin fee
We charge a submission fee, This  allows us to pay the graphic designers as well as our hosting fees and pay our team of interns. The submission fee is a processing fee that enables Flawless Magazine's continuing support and promotion of artists from around the globe; as well as ongoing, daily operational costs.
If your submission(s) is accepted . Your editorial will be published online on flawless-magazine.com and posted on all our social media pages.
There are no themes or concept , unless we announce a future theme on our website / blog / social media pages.
For editorials and digital/web or print  there is no specific theme, all styles are welcome.  We are looking for only UNPUBLISHED  and EXCLUSIVE editorials. If your editorial is approved by Flawless Magazine you must not share ( on your website, social media or any other digital or print media.)
File Size/Specifications 
All submission files / photos should be sent as a .jpg format with the longest side not exceeding 1024 pixels.  No  download links or zipped files please.  unless requested after your submission has been approved. All your images should be web ready,not exceeding 1024 pixels.
jpg files only,
1024 pixels FOR THE LONGEST EDGE – For a horizontal picture = width, for a vertical picture = height
File size under 1024 pixels Please "save for web" OR aim to make each file under 1024 pixels.
No borders or watermarks. Please do NOT include borders or watermarks. Ask if you have questions about what is acceptable.
FILE NAMING:
Please name the files with your first name and last name (given name then surname) and a number.Please use the same name that you list in your email as your name.
No spaces, dashes, parenthesis or other non letter/number characters. You can put an underscore between first and last name if you would like.
Example for "Richard Avedon"=  RichardAvedon1.jpg,  RichardAvedon2.jpg etc.
PLEASE INCLUDE WITH YOUR ENTRY:
Name – not in all capital letters please. First (given) name, then Last (surname) name
Location – where you live
Titles for your photographs in a numbered list please write out each title as you would want it to appear and have the numbers match your file numbers. (in the text of the email)
Email address in the text of the email (if you don't want an email listed on the contributors page if included in the issue, say so and leave blank.)
URL for more of your work – preferably your own portfolio website not flickr or facebook or behance or a blog, in the text of the email
How to Submit an Op-Ed Article for our blog
Flawless Magazine accepts opinion articles on any topic related to fashion photography, styling, makeup artist, modeling and fashion design for the Op-Ed page (Monday through Saturday), Articles typically run from 500 to 1,200 words, but submissions of any length will be considered. All submissions must be original, and exclusive to Flawless Magazine. We will not consider articles that have already been published, in any form, in print or online. Submissions may be sent in any of these ways:
CONTRIBUTING WRITER / BLOGGER SUBMISSIONS
At Flawless Magazine we are always looking for guest writers and bloggers who would like to contribute to the magazine and website. If you are interested in writing or blogging for us, please head over to our submittable portal link here  with the headline "Writer Submission" or "Blogger Submission" and include writing samples and links to your work, blog or portfolio. Or you can submit your work directly on our website link here .
DESIGNER / BRAND SUBMISSIONS
If you are a rising / emerging designer or clothing brand looking to be featured please send us your submission via our submittable page with the headline "Designer Submission" or "Brand Submission". Include product images, lookbook, a link to your website and a brief bio.
DESIGNER / BRAND COLLABORATION
If you are a rising / emerging designer or clothing brand looking to collaborate with Flawless Magazine for your next Lookbook / Campaign please send us some brief bio about yourself or your brand via our submittable page or by email to editor@flawless-magazine.com . Include product images, previous lookbook(s), a link to your website and a brief bio.
Commissioning letters.
Commissioning letters or submissions do not guarantee the publishing of your editorial. We will make the final decision based on the quality of submissions and space available in the magazine. The issue that your editorial will be published in may also be subject to change.
The pdf below contains a pull letter which you can "fill in" to accommodate your shoot. Within the pdf you would find an example of where you should fill in the blanks before submitting your pull letter to any company. Click here to download the pull letter >>> Flawless Magazine PullLetters .
Internship 
We've worked with some of the most talented interns since our first  inauguration issue, if you are a journalism student, graphic design student, media design student, fashion student, English student or a fashion student or just looking for an internship in general,  if you're looking for Fashion Magazine Internship email a copy of your resume to editor@flawless-magazine.com and tell us why you'd like to intern for us. 
Submission processing fees are non-refundable.
Submit your editorial for a chance to be featured by the world's most exclusive online fashion destination . If selected, your work will be shown across the globe through our far-reaching online presence, or as well as being included in our monthly digital publication. The submission fee is a processing fee that enables Flawless Magazine continuing support and promotion of artists from around the globe; as well as ongoing, daily operational costs.
All submissions shall come via our Submittable Page; please do not send submissions via e-mail , doing so will further delay your submission!!!
If you seek to channel your creative drive, if you are attracted by the beautiful vagaries of the fashion and art worlds, if you look to share your creativity with the world , Flawless is open to you. We know that to be the best at spotting remarkable talent, we have to nurture our own talent and development. The world is missing out on your contribution. Be our inspiration. Share your vision. Click the button below to submit your work.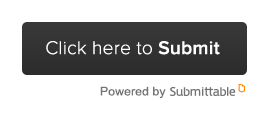 FAQ AND GUIDELINES:
How long does it take to get a story featured?
We do consider every submitted shoot or news update for a feature, due to high number of submissions please leave us up to 3-5 working days to have your story featured. In case we passed on the story we will let you know in a timely manner. If you have further questions about your story being featured email support@flawless-magazine.com
What if my shoot is already published?
A submitted shoot doesn't have to be an exclusive story.
How can we advertise online?
For a detailed media kit of our magazine editions email us at info@flawless-magazine.com
How can I submit my work ?
Click the button below to submit your work.